BAR STUD
sold out
Bar Stud - Kyanite and Pyrite
WhiteLightly Bar Stud in Sliver with Kyanite and Pyrite
These Bar Studs are a Signature WhiteLightly Design where the beauty of natural gemstones create shape and form.
Earring Post and Butterfly Back are Hypoallergenic Surgical Steel. Dimensions 10mm x 11mm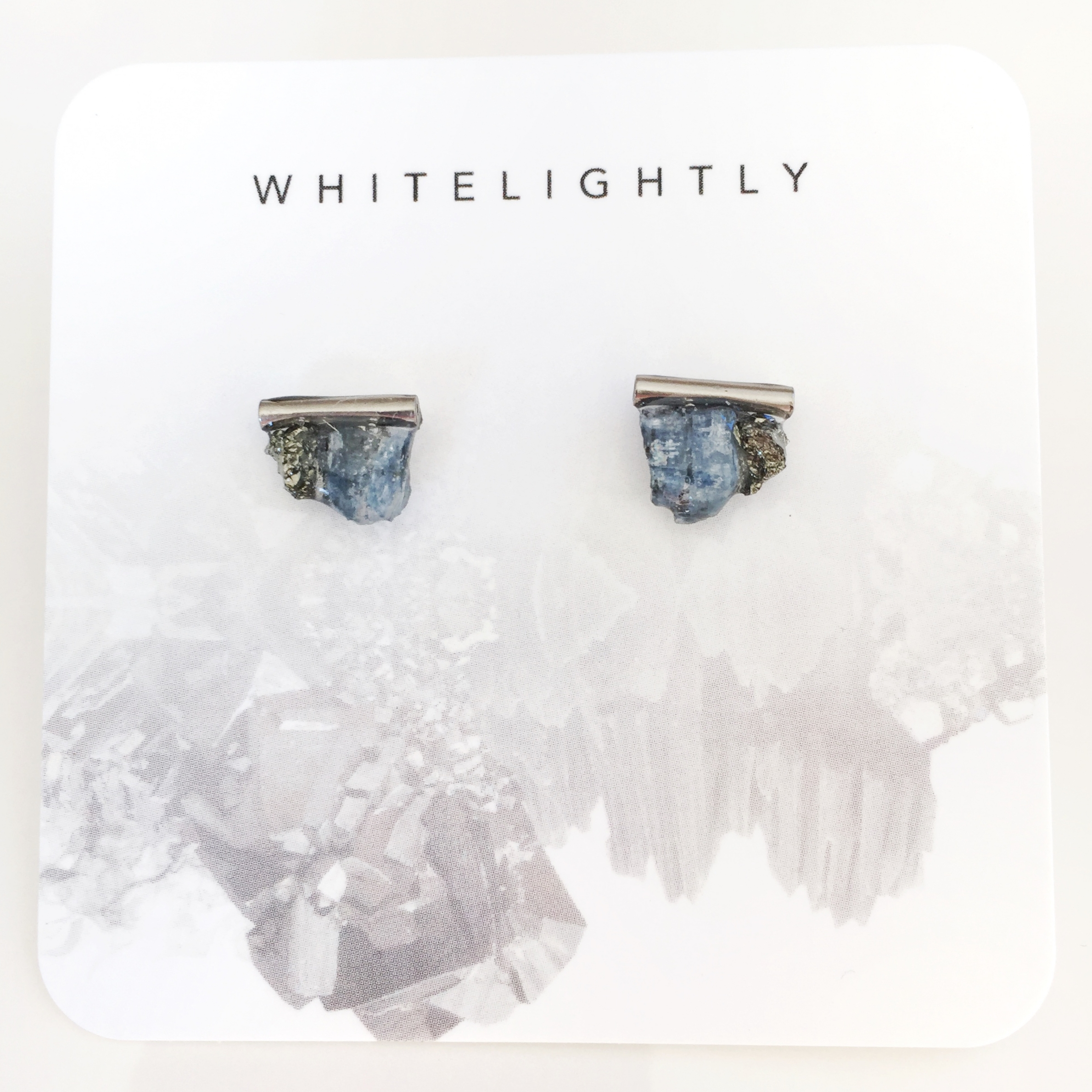 Additional Info
Kyanite forms underground in clay-rich sediments and is found in large deposits in Brazil, Switzerland and the USA. Kyanite is an equaliser, by calming tension and rising energy it helps us find the perfect state of - Tranquillity
Pyrite is a mineral that forms within veins of Iron and can be found in wide expanses all around the world, and in Australia along side our valued Iron Ore deposits. Also know as Fools Gold it has the same specific gravity (or weight per gram) as gold. It is a strong and heavy stone but also brittle, and has a beautiful silver/gold metallic lustre that promotes positive thinking, enhances confidence and aids assertiveness - Positivity and Confidence
Thank you for supporting small makers and purchasing a hand crafted product. All WhiteLightly items are handmade using natural gemstones. Due to this, variations in colour, size and shape occur, guaranteeing your piece is truly unique. In many cases the item photographed is a representation of the product you are purchasing, the item you receive will be the same design, size and colour with minor variance.